.NET Rocks: Andrew Russell Develops XNA Games for XBox, iPhone and More!
Produced by .NET Rocks published 10 years ago | Filed in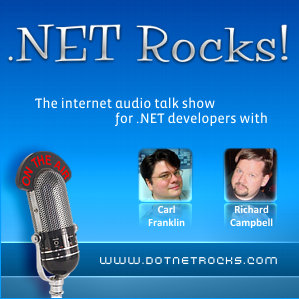 Carl and Richard talk to Andrew Russell about converting applications from XNA to Silverlight, iPhone and even Android. Andrew is working on a project called ExEn to make migration between these platforms easier.
Running time

0h47m

File size

44.00MB
You might also like...
ewowbooks in London, United Kingdom
£350-450 per year (Contract)