In order to use the source code and application here you would need to run the Server first:
Here is the way Server looks like: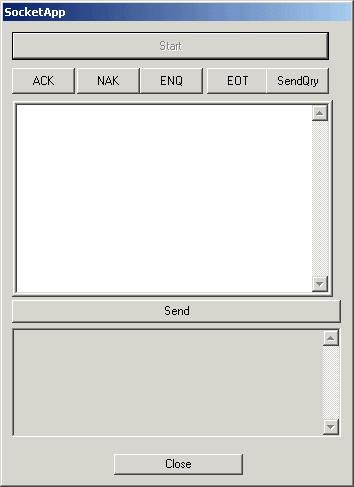 When you launch the Server, click Start to start listening. The Server listens at port 8221. So make sure you specify the port number 8221 in the port field of our client application. And in the IPAddress field of Client App enter the IP Address of the machine on which the Server is running. If you send some data to server from the client by pressing Tx button, you will see that data in the grayed out edit box.
That's it for now! The next part in this article will cover the Server program.