Let the labels remain anchored to their default values Top, Left. Which means they will maintain a constant distance from the top and left edges of the form/panel.
Do the same thing for the blue panel. The red panel needs to behave a little differently. The textbox (set Multiline property of the textbox to True) needs to expand both horizontally as well as vertically when the form expands. So set the anchor property of the textbox to all four direction Top, Bottom, Left, and Right.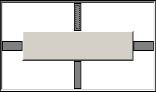 Anchor the label 'Remarks:' only to left, so that it sticks to the left edge and also repositions itself vertically at proportional distances from the top and bottom edges of the panel.

Next the two buttons 'Save' and 'Cancel' needs to be anchored to the bottom-right corner as shown below.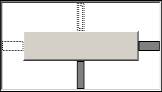 Now go ahead now, save your work and hit F5. You see that the controls are getting resized along with the form. Bingo!!! , You did all this without writing a single line of code. Now see what happens when you maximize the form… Hey! Wait a minute; this is not exactly what we wanted….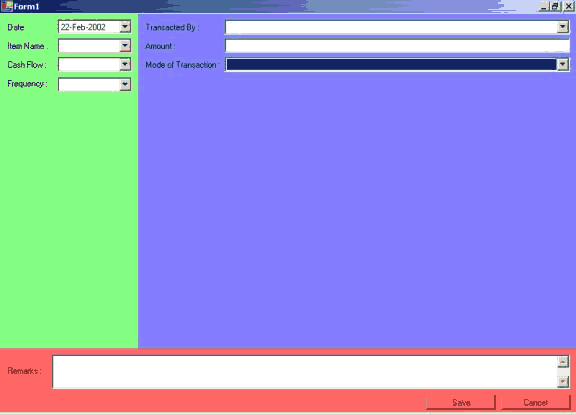 What exactly is happening here is that, the blue and the green panels are not resizing horizontally in equal proportion. Since the green panel is set to dock to the left and the blue panel is set to fill up the remaining horizontal area, we see that this is exactly what is happening. The same thing is happening to the red panel as well, it is docking itself to the bottom and the other two panels are taking up the rest of the space vertically.