.NET Rocks: Show 400!
Produced by .NET Rocks published 9 years ago | Filed in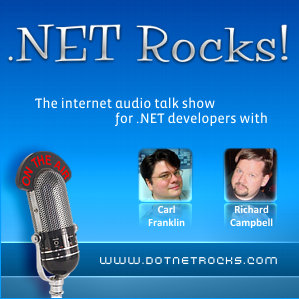 Carl and Richard look back on the last year joined by a cast of former guests and conference speakers in the hotel bar at the Marriott Chateau Champlain in Montreal while at DevTeach. WARNING: unbleeped F-bombs!
Running time

0h55m

File size

38.00MB
You might also like...